Collection and Research Protocols
Species and Site Selection
A preliminary list of target species and genera was compiled by participants in the 2007 Project Baseline meeting following rigorous debate and discussion to identify taxa that would be most valuable to archive (Fig 1).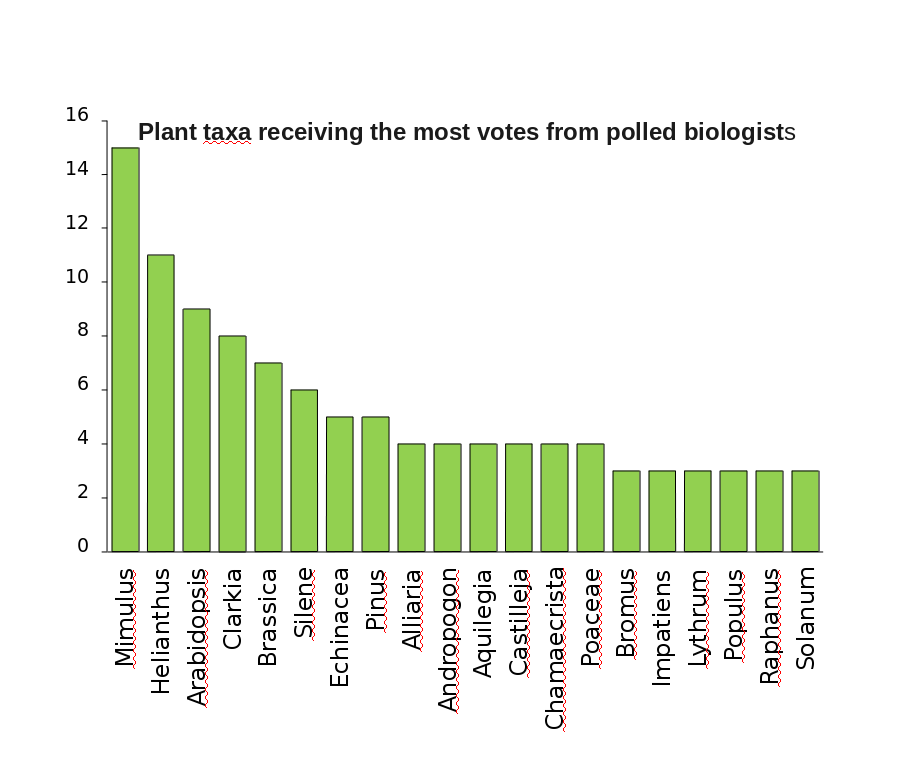 Figure 1: Top 20 target plant taxa by number of votes received.
We have refined this list by ensuring that sister taxa and replicate species are represented within functional categories. Up to 50 additional species that co-occur with the target species will also be included in the Project Baseline collection. The final list of species included in the proposal included the following:
Andropogon gerardii
Clarkia xantiana ssp. parviflora
Mimulus cardinalis
Andropogon virginicus
Clarkia xantiana ssp. xantiana
Mimulus guttatus
Aquilegia canadensis
Echinacea angustifolia
Pinus contorta
Aquilegia coerulea
Echinacea purpurea
Pinus radiata
Arabidopsis thaliana
Helianthus annuus
Polygonum convolvulus
Arabis lyrata
Helianthus petiolaris
Polygonum persicaria
Bouteloua curtipendula
Hypericum frondosum
Populus tremuloides
Bouteloua dactyloides
Hypericum perforatum
Populus trichocarpa
Brassica nigra
Impatiens capensis
Silene latifolia
Brassica rapa
Impatiens glandulifera
Silene vulgaris
Chamaecrista fasciculata
Lupinus texensis
Chamaecrista serpens
Lupinus perennis
In addition, any investigator with an interest in specific taxa that are not in the collection may submit their seeds if they are collected according to Baseline procedures, which will be made available on this site.
To determine specific collection sites, we will use geographic range data for the target species and identify land holdings that are likely to be preserved into the future including national parks; national forests; university-administered or private biological reserves, and state parks. Examples of entities that administer protected sites include the National Park Service, the Long Term Ecological Research (LTER) network, the National Ecological Observatory Network (NEON), the Organization of Biological Field Stations (BFS), and the National Estuarine Research Reserve System (NERRS).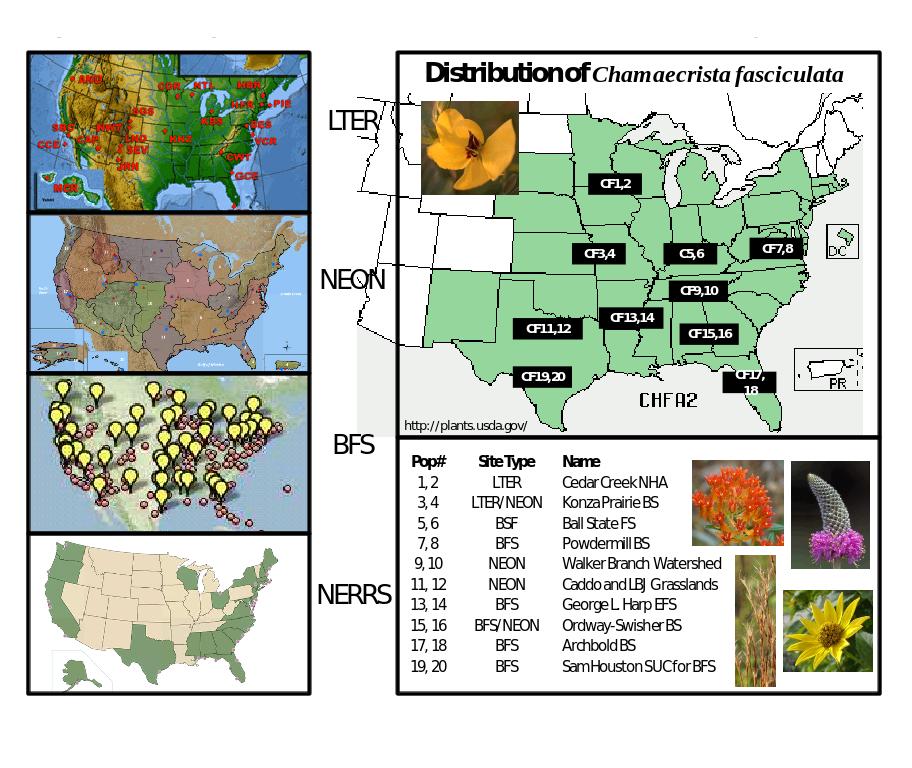 Figure 2: Hypothetical site/species sampling strategy.
Site selection may be based on documented trait variation and the scale of local adaptation, or based on historical and current distribution maps, climate maps, and practical considerations such as the availability of suitable sites and populations. See Fig. 2 for a hypothetical site selection strategy.
We will contact land managers to obtain preliminary information on: target species presence (species lists) and abundance, co-occurring species, and habitat types, including soils and elevation. Ultimately, a matrix of species characteristics will be produced and the final species list will be selected to meet the maximum number of criteria described below and listed on the Plant Species Suggestion form. We will give members of the broader scientific community opportunities to comment on the species list by posting to listservs and advertising through journals and professional societies in print and at meetings. The species list will be finalized after reconnaissance trips confirm site suitability.
Selection Criteria
Candidate species should be widely distributed over at least one environmental gradiant (wet-dry, warm-cold, or altitude). They may be either native or exotic, but should be a well-studied organism that is present in sufficiently large and accessible populations for us to obtain adequate seed samples.
Candidate sites should encompass large populations (at least several hundred individuals) of the target species. They must also be sites that are assured of long-term protection, such as parks or conservation reserves. They must be physically and legally accessible for sampling
If you know of a species that meets the criteria noted above, please contact us to submit your suggestion.
Sampling Strategies
The size, density, dispersal characteristics, geographic area and other attributes of target plant populations will be taken into account in determining appropriate sampling strategies. The over-arching objective is to sample each population throughout its local range and to document in detail the spatial distribution and temporal representation of the sampled individuals.
For example, in populations occupying very small (less than 1 hectare) areas, we can sample the entire geographic range. In very low density populations it may be necessary to sample every reproducing adult. In large populations, we will use published information on the genetic neighborhood size to determine a minimum distance between sampled individuals. If this information is not available, we will make this determination based on information from other species with similar characteristics and breeding systems. Careful documentation of the sampling method for each population and species will ensure that future collection events can replicate the initial one. Our methodology development will be informed by consultations with experts in native seed collection.
We have tentatively outlined a two-tiered sampling strategy that will maximize the future usefulness of the collections. It will employ: (1) intensive sampling within populations for a limited number of species and (2) extensive sampling of multiple species at a given site. In addition to direct documentation of temporal changes in trait means, our sampling strategies will provide researchers with the resources to apply both established and novel genetic approaches to analyses of the underlying architecture of evolutionary change. See Table 1 for a summary of the projected seed counts resulting from this strategy.
Table 1. Seed counts for sampling by species (intensive) and site (extensive).
Target Species
Other Species at Target Sites
Species
34
50
Sites/species
10
10
Populations/site
2
2
Individuals/pop
200
100
Seeds/maternal plant
50
50
Seed number
6,800,000
5,000,000
Total Seed Number
11,800,000
An additional important aspect of our sampling strategy is the collection of baseline environmental data for each sample site. This may include climate records, soil attributes, habitat description, community composition, population size and density, and phenology, using protocols developed by the National Phenology Network. In addition to photo documentation, we will collect voucher specimens of sampled species, which will be archived at the University of Minnesota Bell Museum of Natural History.
Seed Collection Protocols
In order to increase the probability of obtaining a representative genetic sample of a population, seeds should be sampled from flowers that bloomed at different times (i.e. early, midand late-flowering), unless seed maturation is simultaneous and a range of flowering phenologies can be sampled in a single collection. Seed collection crews will return to the sites during early phases of seed maturation and collect seeds from 25% of the total target number of individuals. Mature fruits will be collected and placed in pre-labeled coin envelopes. Multiple fruits will be collected as necessary to achieve the target seed number per individual. 50% of seed will be collected from different individuals at the peak of seed maturation and the remaining 25% of seed will be collected at the end of the season to capture late-maturing individuals. For each species,. At the peak of seed maturation, an excess of ~ 300 seeds will be collected to test for seed quality and germinability. Investigators with interests in specific taxa that are not in the collection may submit their seeds to the collection if they agree to these protocols. All collectors will follow guidelines for post-harvest treatment of seeds that are specific to maturity status (e.g., the Apiaceae has rudimentary embryos at maturity) and type of seed (e.g. fleshy vs. dry fruits). Any "after-ripening" procedures will be conducted at the National Center for Genetic Resources Preservation (NCGRP). Generally, these procedures are designed to reduce damage by pests and pathogens, preserve viability during shipment, and optimize initial drying to approximately 50% RH. Partial collections will be immediately shipped in pre-labeled bags to the NCGRP, where they will be logged into a database that meets GBIF standards and processed for long-term storage. Voucher data will be maintained at UMN-Duluth, the Bell Museum, and the NCGRP.
Seed Processing and Storage
Seeds will be stored at NCGRP in perpetuity according to the conditions of their Material Transfer Agreement (MTA). NCGRP is a world-renowned germplasm repository holding over 700,000 accessions of plant and animal genetic resources and a research mission dedicated to improving the efficiency and success of ex situ collections of genetic diversity. More detail regarding storage procedures and conditions is available from the NCGRP website. (NCGRP). Most seeds will be equilibrated over a saturated salt solution of MgCl2 (33% RH, 25&degC), sealed in foil laminate bags, and stored in conventional conditions (20% RH at -18&degC). One section of contiguous storage space (40 racks of 48" x 24" x 8" ,1000 accessions) will be reserved for this collection and will be expanded as necessary. Species known to have poor preservation qualities (e.g., Populus, Salix spp.) will be stored in vapor over liquid nitrogen (-150&degC).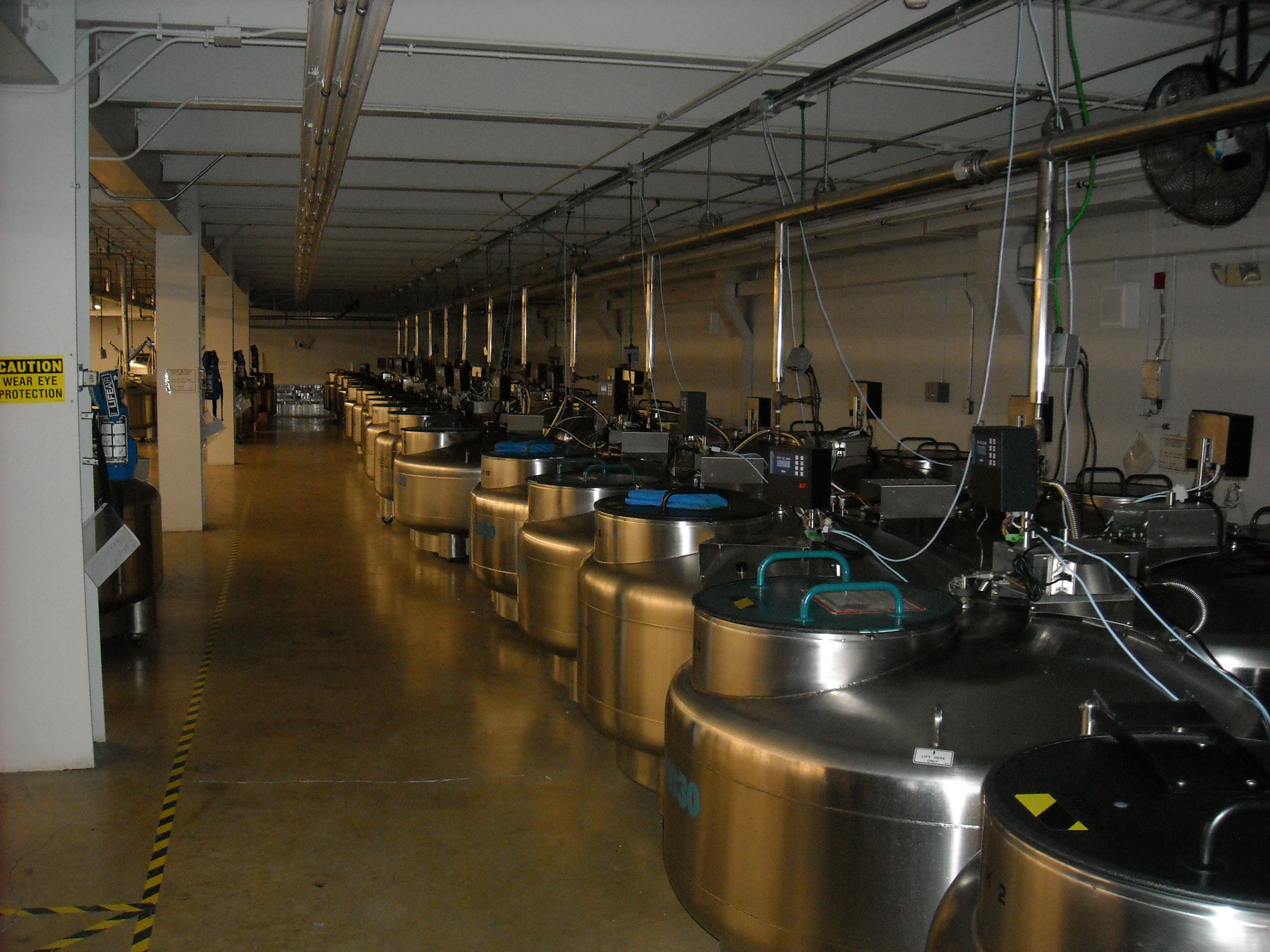 NCGRP cryogenic facility (Photo credit: Matt Jahnke).
Methods to maintain viability for seeds from temperate origin will be applied as funding allows. Seeds will be accessioned by site-species-year unit unless other arrangements are made. Each accession will be packed separately. Within-accession subdivisions (e.g., harvest date, family) will be maintained by placing small cellophane pouches or coin envelopes, labeled by collector, within the larger foil laminate accession container. The database for this collection will include standard passport information including accession subdivisions. The inventory database will be curated by the Seed Technician under the guidance of Walters, with the intention of incorporating it into the GRIN (Germplasm Resources Information Network) database after 50 years, when the collection will be transferred to an NCGRP 'black box' (non research) arrangement.
Seed Distribution for Research
To maximize information obtained from the Project Baseline collections, seed distribution for research will occur incrementally over the next five decades, with some samples reserved for the longest time increment. Subsamples from each population will be made available immediately to Drs. Walters and Richards at the NCGRP to evaluate initial seed viability. All other seeds will be archived at the NCGRP with an expected timeline for distribution as follows: 5% of samples may be distributed at year 5; 8% at year 10; 10% at year 15; 20% at year 20; 27% at year 25;30% at years 40-50. A Baseline Proposal Evaluation Committee will be formed four years after the collection is established and will be composed of seven people including the PIs, co-PIs, consultants, and other researchers involved in Baseline workshops and/or that have NSF (or similar) panel experience. This committee will solicit proposals modeled after NSF guidelines to withdraw seeds from the collection after five years of storage. The proposal solicitation will be announced in as many venues as possible such as: journals and web pages administered by the Society for the Study of Evolution, the Botanical Society of America and the American Society of Plant Taxonomists, list serves such as EvolDir and Ecolog, and this site. Proposals will be evaluated on the basis of their intellectual merit with special emphasis on the extent to which the research capitalizes on the unique aspects of this living collection as specified above. Broader impacts, the integrative nature of the proposed work, and the availability of funding will also be taken into consideration. Proposal solicitations will be conducted at five-year intervals with the composition of the Proposal Evaluation Committee changing over time. We will hold periodic (decennial) symposia to maintain awareness of the collection and foster development of research plans for its use. We anticipate that these symposia will stimulate continuing research during the intervening period on contemporary populations at the sites represented in the collections.